About Us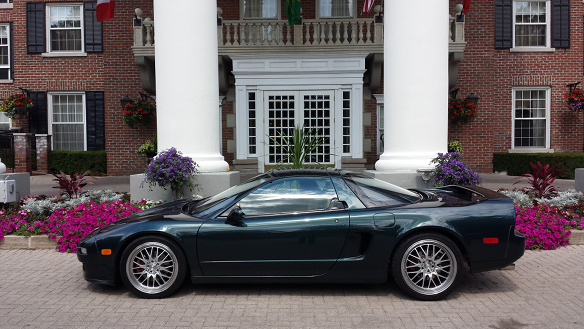 The NSX is a rare and special automobile. It is admired around the world for its sophisticated styling, soul-stirring performance, brilliant engineering, luxurious appointments and unflappable reliability. In the world of exotics, it stands in a class all its own.
Likewise, the person who appreciates the NSX harnesses a unique sense of individuality.
The NSX Club Of Canada exists for this type of person.
The NSX Club of Canada was created to share the enthusiasm generated by the Acura NSX. A limited-production, hand-built, exotic, mid-engine sports car; the NSX is produced in limited quantities for a select group of people whose right-hemispheres appreciate fast, gorgeous, hand-crafted sports cars, but whose left-hemispheres demand the comfort, fuel-efficiency, and reliability of a family sedan.
Acura has created the automobile and unleashed it into the world in 1991. An enthusiastic owner body quickly formed, but due to its limited-production nature and the busy schedules of its owners, it was difficult to contact other owners. This situation was ameliorated somewhat in 1994 with the advent of the Internet and the World Wide Web. Internet-savvy owners and enthusiasts now had a gathering spot to exchange information and ideas. An Internet-based mailing list served to keep all those interested informed of NSX-related news. The mailing list soon grew to include hundreds of individuals and the web site attracted thousands of visitors.
These newly-connected owners discovered many similarities, as well as differences, in their fellow owners around the globe. Local gatherings of NSX's and their owners started occuring and a whole new dimension to NSX ownership was discovered. Larger and more involved events were planned and executed with tremendous success furthering owners' enjoyment of their NSX as well as showcasing the wonderful NSX to the public.
The NSX Club of Canada is extending these numerous ownership rewards to all NSX owners. Through future events, mementos, and electronic communications, NSX owners will be able to show their pride in their car and meet other owners to share and benefit from continued two-way interaction.
Please browse the other information here. Consider joining the NSX Club of Canada, and then join in on all of the fun and excitement.
Board of Directors
Vice President
2019-Present
Appointed Positions
Chief Technology Officer
2016-Present